Masada is one of the most iconic tourist destinations in Israel. It's a stronghold built by the Jewish rebels during the height of their war against Roman occupation. Today, tourists can ascend to the fortress for breathtaking views of the Judean Desert and the Mediterranean Sea. But what about those who work at Masada? What do they see? In this blog post, we'll explore what it's like to work on Masada from a different perspective – through the lens of photos and videos taken by employees over the years. From stunning 360-degree views to candid moments with friends and family, these perspectives are sure to whet your appetite for a trip to Masada (or anywhere else in Israel).
What are the benefits of living in Masada?
Masada is an ancient fortress located masada sunrise tour on a peak in the Judean Desert. The views from Masada are spectacular, and it is no wonder that this place has been popular for centuries as a retreat for Jews.
Some of the benefits of living at Masada include:
-The location is splendidly secluded and offers peace and tranquility.
-The surrounding landscape is rugged and beautiful, with plenty of hiking opportunities.
-There is plenty of open space for recreation, including horseback riding and swimming in nearby pools.
-There are plenty of restaurants and grocery stores within easy reach, making it easy to get everything you need without having to leave the property.
What is unique about Masada?
Masada is a unique place with great views. The cliffs that overlook the Dead Sea are stunning, and the view of the area from Masada is even more impressive. The fortress is also architecturally interesting, and visitors can explore the ruins.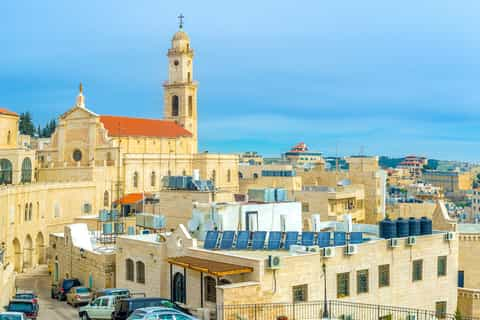 What to expect living in Masada
Masada is an ancient fortress that overlooks the Dead Sea. The Views from Masada are Spectacular and can be seen from anywhere in the area. Visitors to Masada can expect to find ruins of a fortified palace complex, cisterns and water tanks, as well as terraces, staircases and walls overlooking the Dead Sea.
Conclusion
Jerusalem is a beautiful city and Masada is one of the most impressive archaeological sites in the region. I highly recommend a visit to both if you have the chance. From Masada, you can enjoy some of the best views in Jerusalem and see where Zealots once stood against Roman legions. The site is also home to an impressive fortification built by Herod the Great.